Llama Art of Linda Bjornson

The beauty of stained glass and the mystery of llamas.
Janimals by Jan Eckardt Butler

Art and laughter are combined in these delightful hand made pieces.
Original Laser Prints by Dian Pierce

Laser prints of Dian Pierce's original llama art pencil drawings, numbered and signed by the artist.
Peruvian Wall Hangings

San Pedro de Cajas Tapestry Wall Hangings
The Angels of June Holderman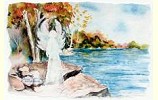 Note cards featuring images of angels.
The Art of June Holderman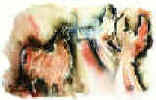 Note cards and more featuring angels and llamas.